The instructions below are also available in this video tutorial.
From the EDU admin panel on your Soundtrap profile, choose "+Add users" (1). Under "Other options", click "Google Classroom" (2). This opens up the Import users from Google Classroom dialog window. In the first dialog, you will be asked to allow Soundtrap access to Google Classroom (3). Click "Next" to do this. In the second dialog, you simply select a Google Classroom class to import from, and a Soundtrap group to import to. Click "Import". Done!
(1) EDU admin panel - "+Add users"
(2) +Add users - Other options: Google Classroom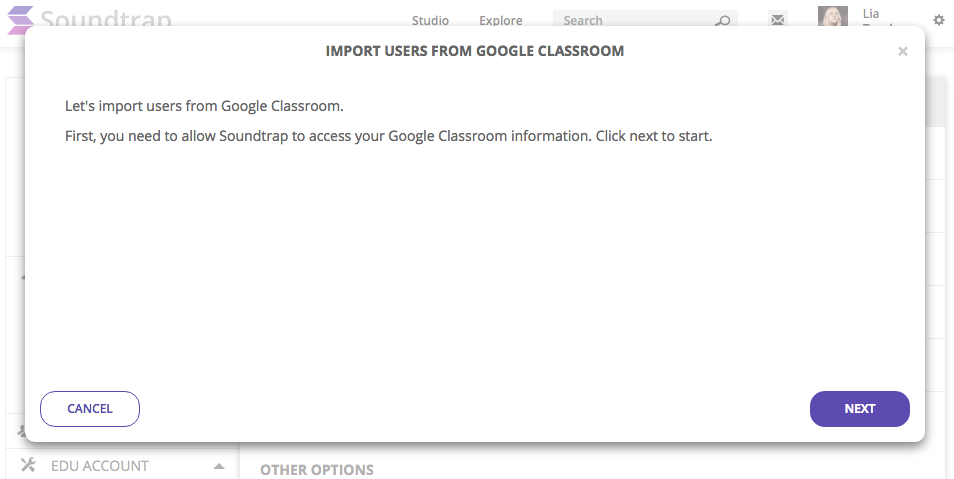 (3) Import users from Google Classroom dialog window - Allow access (click "Next")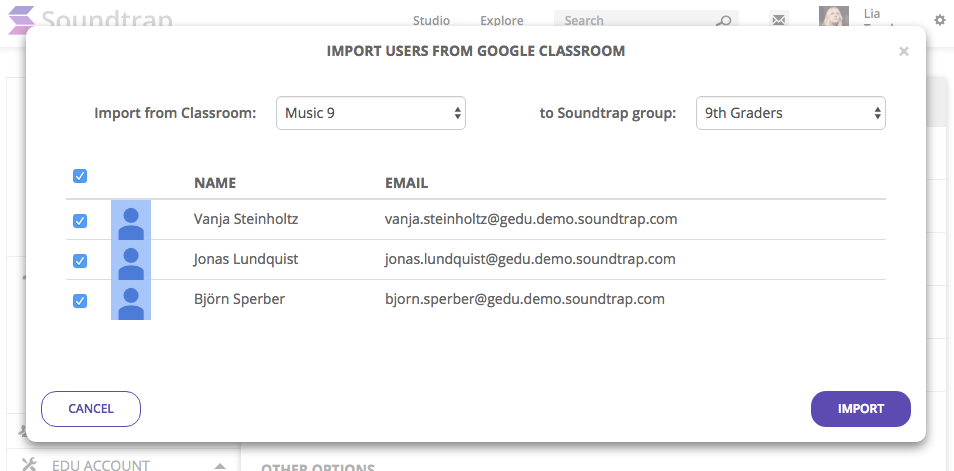 (4) Import users from Google Classroom dialog window - Import (select a class to import from, and a group to add the new user(s) to, click "Import")