Unfortunately, copying tracks between Soundtrap projects is not possible at the moment. However, it's on our ginormous post-it note at the office, so hopefully it will get implemented in the near future (you can always import any audio file into Soundtrap from your computer though. Check out this link to learn how.) 
Meanwhile, here are some alternative work-arounds for you to try:
a) If you just need to duplicate the project, this is done by opening the project and choosing "Save as.." under the File menu (1).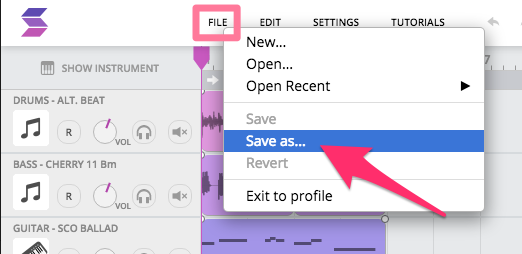 (1) File menu - Save as..
(2) Save as... dialog window
b) Export the track you want to copy between projects, and then import the downloaded file into the new project. Click the cog wheel in the track header of the track you want to copy, and choose "Export this track" (3) in the appearing menu. For MIDI/instrument tracks, this option will be called "Export this track as audio".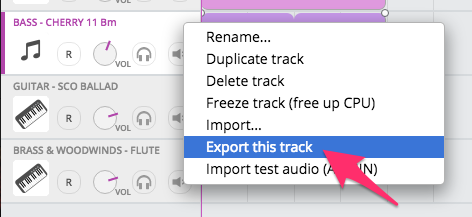 (3) Export this track