Since the dawn of time humans have felt the urge to add effects to their tracks, and frankly, music production wouldn't exist without them. Soundtrap includes a wide range of the effects you'd find in any professional recording studio, and they can be added to any track.
First, make sure you're in the Instrument view (1) by selecting the track you would like to add an effect to and clicking "Show instrument" (2).
Click the purple "Effects" button (3, 4) to open up the effects rack (5). Here you'll see all the effects for the track. Click "Add effect" in the empty effect slot and choose the desired effect by clicking on it in the Add effect menu (6). If you're already using more than three effects, you will need to navigate with the right arrow in order to find the empty effect slot (7).
(1) Instrument view
(2) Show instrument (opens up the Instrument view)
(3) Effects button (Voice & Microphones track)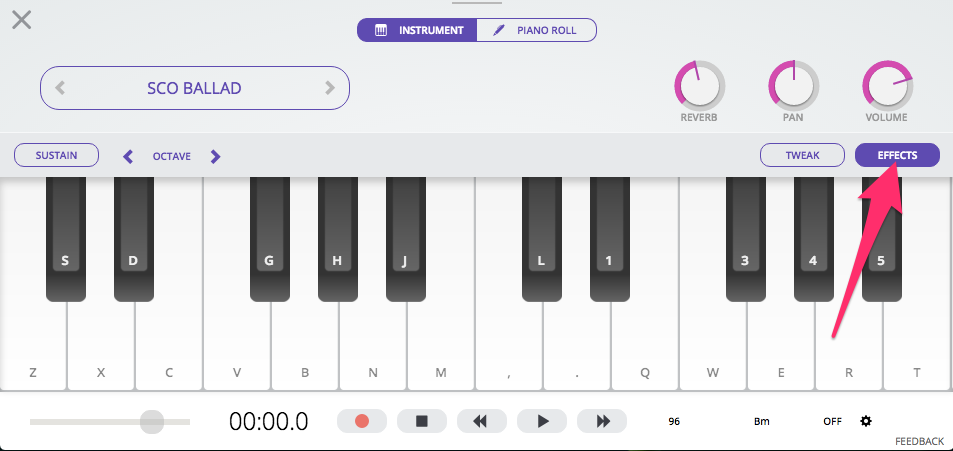 (4) Effects button (Instrument track)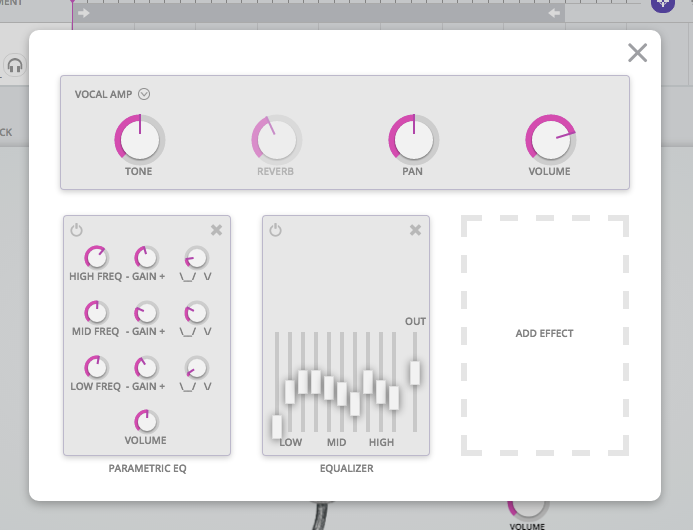 (5) Effects rack (click "Add effect" to add a new effect)
(6) Add effect (click to add)
(7) Effects rack - navigate right arrow (navigate to empty effect slot to add a new effect)