There are two ways to download your song as an mp3.
From your profile page, click on the song you want to download and press the "Download" button. Here you'll be able to choose "Download as MP3".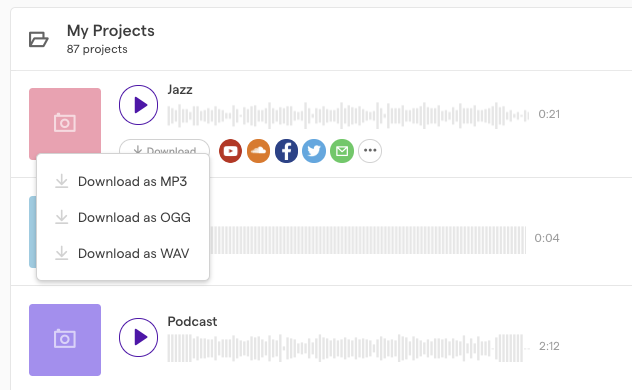 From the studio, click "File", then "Export" and then choose "Export project to mp3 file".